Get a Franchise
WHY OWN

AN ACME FRANCHISE?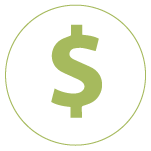 Strong Economics
From 2017 to the end of 2019, our Denver market recorded gross revenues of $5.7 million with net income of $885k!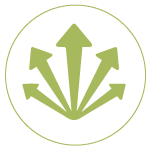 15 Revenue Streams
With 15 different revenue streams, our Franchise Owners have the ability to generate higher revenues on each job. Our average ticket cost is three times the industry average!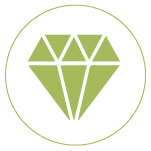 No Competition
We are the only painting franchise to serve the high-end, luxury paint market which means our Franchise Owners have virtually no competition.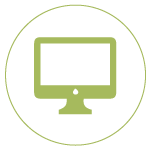 Technology Driven
Our technology platform, ACME, Franchise Owners can rely on a centralized mobile-based platform to gain insight and manage the ins and outs of their home improvement business, making owning a successful business that much simpler.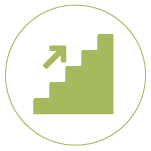 Low Cost, Low Overhead, Quick Ramp-Up
With a ramp-up time of 30-90 days, Franchise Owners can start their business for only 90k.
FREQUENTLY

ASKED QUESTIONS
What is the cost to open a new location?
When you buy a franchise business with ACME, the initial investment range begins between $129,700 – $157,375.
What's The Franchise Fee?
$60,000 for a single unit. We also offer discounted, two-, three-, four-, and five-unit franchise fees to select candidates.
How Much Can I Make?
The Federal Trade Commission won't allow us to answer this question directly. We do provide you with a detailed document outlining the financial performance of all our locations. To get access to the Franchise Disclosure Document (FDD), you'll need to fill out our Confidential Questionnaire to show that you meet our initial requirements. 
Click here
 to get it going.
What Kind Of Support Is Provided?
ACME offers our Franchise Partners the following types of support:
• Assistance with P&L's
• Cash flow management
• Unit level marketing
• Operations
• Strategic initiatives
• Subcontracted crew management
• Field support
• Marketing and advertising campaigns
• Annual meetings
• Pioneering support
• And more
Are There Ongoing Fees Paid?
Yes, Each Franchise Partner is expected to pay a monthly royalty equal to 7% of their gross sales. The fee allows you to continue using the ACME name, our trademarks, access to our operating systems, ongoing business consultation, and other benefits that come when you buy Franchise with ACME.
What Does A Typical ACME Job Look Like?
ACME thrives in affluent urban and suburban markets. Typically, Franchise Owners only book jobs for high-end properties.
What Does ACME Offer?
We have multiple revenue streams, including:
Interior painting
Exterior painting
Faux painting
Wood lacquer and staining
Cabinet coatings
Drywall texturing and removal
Wallpaper removal
Deck restoration
Masonry coatings,
Epoxy coatings
Direct-to-metal coatings
Grout work
Carpentry
Stucco coatings and installation
Gutter replacement and repair.
What Makes ACME Different?
In addition to our 15 different revenue streams, when you buy a franchise with ACME, our average ticket price is approximately $8,000 greater than the industry average of $2,723 per job. ACME has an average ticket price of $10,531.
How Long Will It Take My Business To Get Up and Running?
It takes approximately 30 – 90 days until your Grand Opening.
How Do I Find Out If I Qualify To Start The Discovery Process?
Fill out the Info Form 
HERE
 and we will be in touch shortly to follow up.
© 2020 ACME, LLC 
DISCLAIMER: This information is not intended as an offer to sell, or the solicitation of an offer to buy, a franchise. It is for information purposes only. An offer is made only by a Franchise Disclosure Document (FDD). Currently, the following states regulate the offer and sale of franchises: California, Hawaii, Illinois, Indiana, Maryland, Michigan, Minnesota, New York, North Dakota, Oregon, Rhode Island, South Dakota, Virginia, Washington, and Wisconsin. If you are a resident of one of these states or a country whose laws regulate the offer and sale of franchises, we will not offer you a franchise unless and until we have complied with applicable pre-sale registration and disclosure requirements in your jurisdiction.